zoom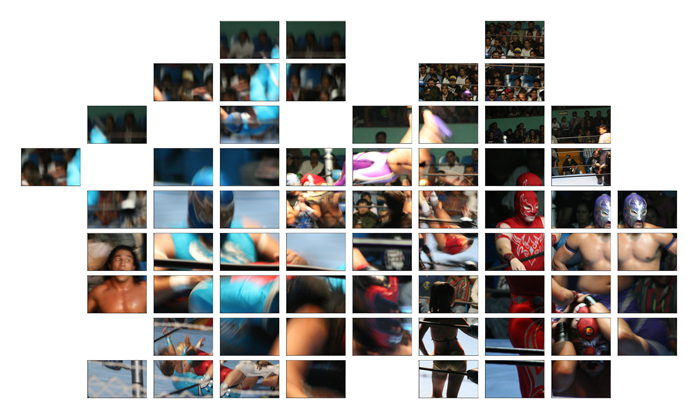 @ Galería Libertad
The artist was selected to present two pieces at the State Bienal of painting, sculpture and photography.
Premio Libertad 2007
diciembre 2007 – febrero 2008
Bienal estatal de pintura, escultura y fotográfia.
Selección para la exposición colectiva.
Galeria Libertad,
Querétaro, México.
El mito, la confrontación, la fantasía, el cuerpo, los anhelos, la derrota y la victoria; nuestros miedos primigenios, la ofrenda en la lucha entre el bien y el mal. El llamado a ese mundo percibido en la intuición, en la música y el copal, al que viajamos montados en el sueño, al que reclamamos la raíz perdida, al que le exigimos ocultar su rostro tras la máscara.
Danza y enfrentamiento, tradiciones populares construidas con el matiz de cada día, baile en el escenario para sustituir la cábala en el afán interminable de conocernos.